Other places to connect:








**NEW RELEASE**

Hot SEALs, Midnight Magic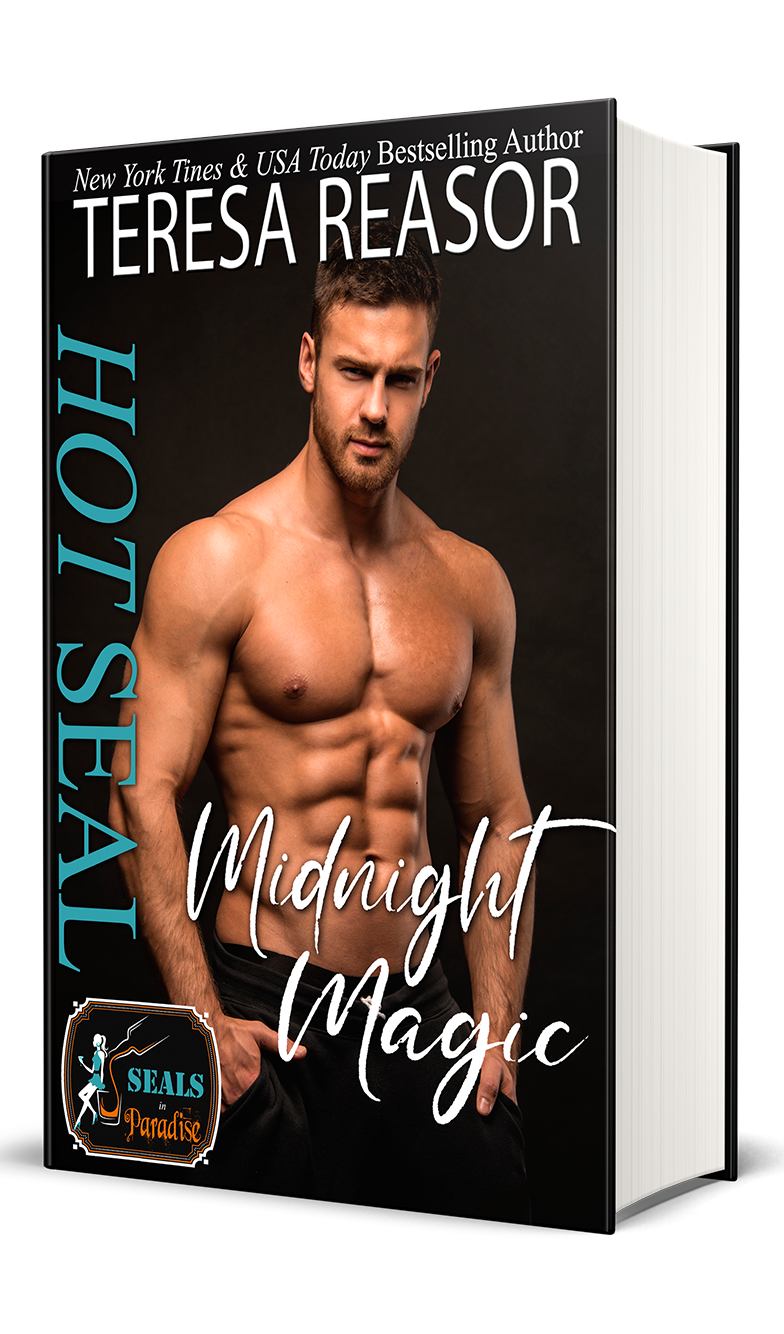 Experience the magic of a second chance at love with Teresa's latest release. For Mia Blanchard and her Hot SEAL, Gage Fontenot, to survive, they'll need an old-fashioned, bayou-sized dose of...Midnight Magic. Learn more about this and other books in the series: CLICK HERE.
Hot SEALs in Paradise is a series of stories written by an award-winning collection of New York Times and USA Today bestselling authors. The group includes: Cat Johnson, Elle James, Delilah Devlin, Cynthia D'Alba, Becca Jameson, Parker Kincade, Kris Michaels, Maryann Jordan, and, of course, Teresa Reasor. There are dozens of titles available in the series with more to come. To check them out on their Paradise Authors Amazon page: CLICK HERE

Teresa's current releases in the Hot SEAL series are listed below.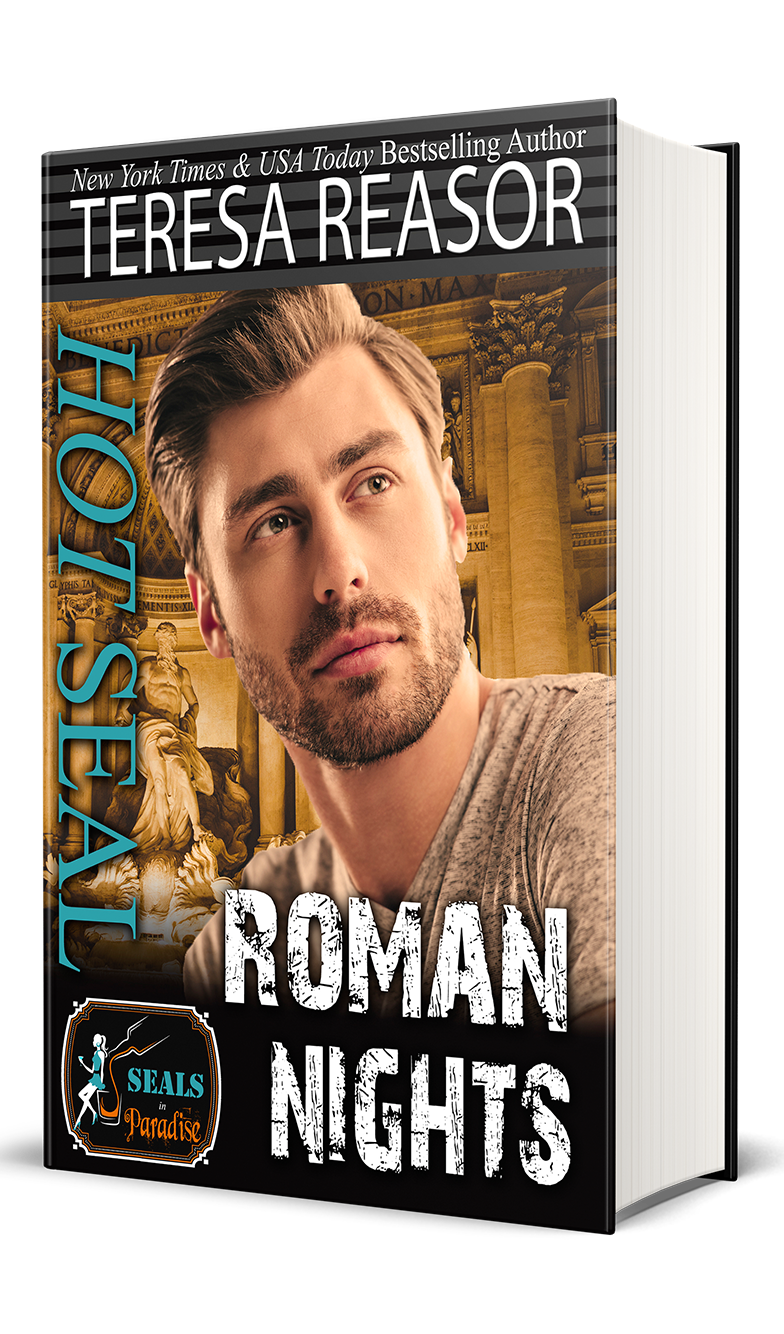 HOT SEAL, ROMAN NIGHTS

On leave after a difficult mission, Navy SEAL Tony Gallo steps off the plane in Rome and tumbles right into the arms of the woman who dumped him nine years ago, and they're both there for family events. He discovers Darcy's attending the wedding they planned but never had, but now it's someone else's.

Darcy Moreau is traveling for the first time and fulfilling a dream. She's in Rome to be her best friend's Maid of Honor. But she's also there to bury the past and start a new life.

When she and Tony meet again, she wonders if the past might not be such a bad thing if her future can include the man she left behind. But can she make amends and convince him to give her another chance?
Amazon / B&N / Smashwords / Kobo / Apple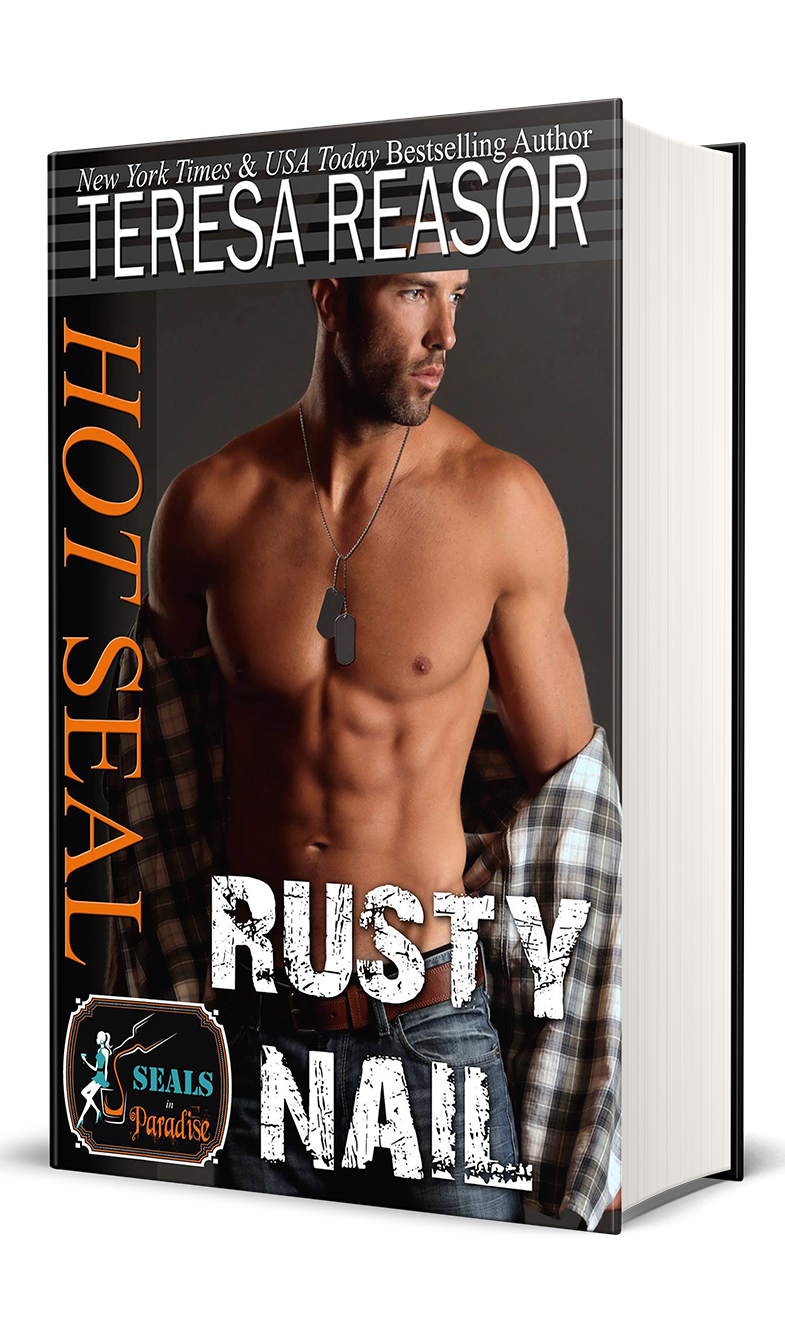 HOT SEAL, RUSTY NAIL

A broken engagement followed by six months of grueling work has Sloane Bianchi ready to hit the beaches of Hilton Head, South Carolina for some R and R. She isn't looking for romance, but when she catches the gaze of a stranger at a local restaurant, her attraction is immediate. But he turns out to be just another guy who can't follow through.

Karma isn't always a bitch. Navy SEAL Connor 'Hammer' Evans decides a fender bender is a small price to pay for finally meeting the woman who got away. Even though he'll only be on the East Coast a short time, he's convinced he and Sloane can enjoy a sexy, no-strings adventure together while he's here.

Their first kiss ignites a hunger for each other they can't seem to quench. As their relationship deepens, Sloane realizes she has to be honest with Connor and share the reason behind her broken engagement. When he learns the truth, will he go wheels up and leave her behind? Or will he follow through?
Amazon / B&N / Smashwords / Kobo / Apple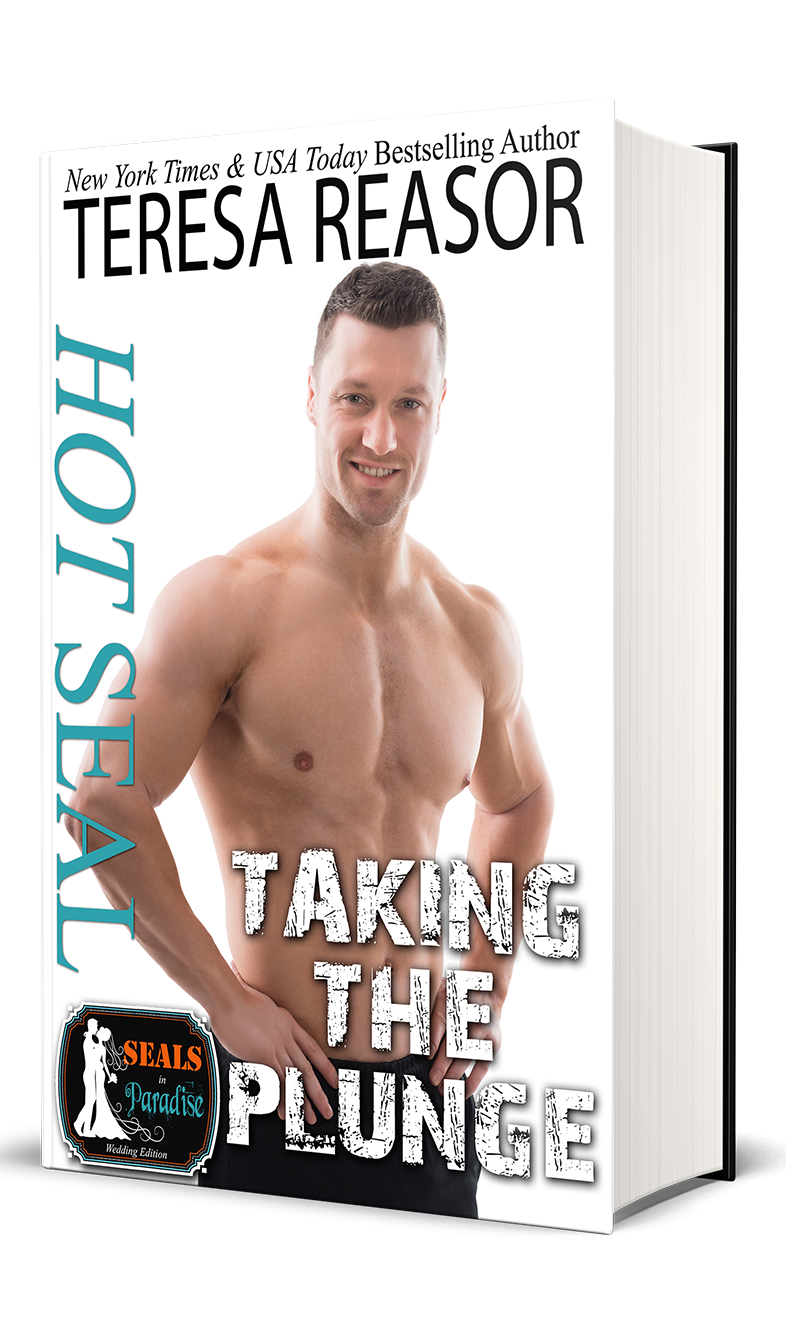 HOT SEAL, TAKING THE PLUNGE

Rylie Stewart, daughter of SEAL legend, Admiral 'Black Jack' Stewart, is in trouble. Big trouble. Eight and a half months through a difficult pregnancy, she's kept her silence about who the father of her unborn child is, but the closer she gets to giving birth the more the pressure mounts for her to reveal the man's name. But she's been a SEAL's daughter for twenty-three years and she's as good at keeping secrets as her father is.

Navy SEAL Eric 'Viking' Anderson has just come off a six-month deployment to find Rylie on his doorstep with news. He's about to become a father, and she wants a promise in case something happens to her during the birth. Eric's more than willing to give her his word, but he wants something in return. Another chance with the woman he loves. And this time they're going to do things his way. No more hiding and no more secrets.

But there's one truth he can't reveal to Rylie without further damaging her rocky relationship with her father. He suspects Black Jack knew about their affair and deployed Eric to end it. But now Rylie's carrying his baby, the Admiral will play hell getting rid of him again. His missions: To put a wedding ring on Rylie's finger, making their relationship permanent, and to be the best dad in the world for their baby boy.
Amazon / B&N / Smashwords / Kobo / Apple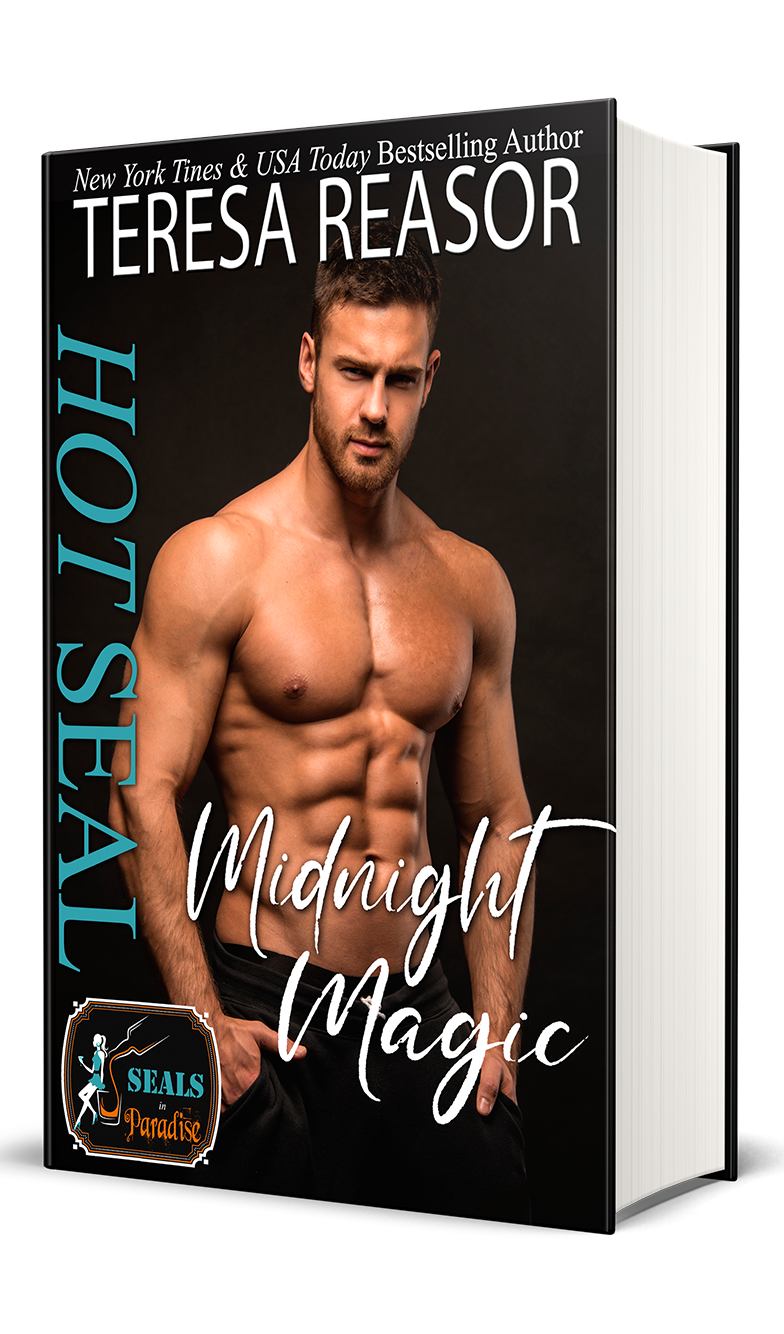 HOT SEAL, MIDNIGHT MAGIC

Navy SEAL Gage Fontenot is home for the first time in two years because his grandmother, who raised him, is in the hospital after a brutal assault. He has four weeks to get the lay of the land, find who's responsible, and guarantee the attacker gets the punishment he deserves. When he's met at the airport by Mia, the woman he jilted six years ago, his visit becomes much more complicated. Because his reasons for leaving New Orleans all lead back to her.

Psychic Mia Blanchard knows there's always a price to pay for the best things in life, but she's shocked by the dramatic change in Gage. Gone is the lighthearted Cajun who played guitar in the New Orleans clubs. What has happened to make him cut himself off from his home and family? She needs to find out, because she can't move on until she puts their past behind her.

But there is more than their personal history in play. She sees danger ahead for them both. But Gage never believed in her gift in the past. How can she convince him to trust it now?
Amazon / B&N / Smashwords / Kobo / Apple