[NEWSLETTER SIGNUP FORM]



Other places to connect:








**NEW RELEASE**

Deep Within the Mind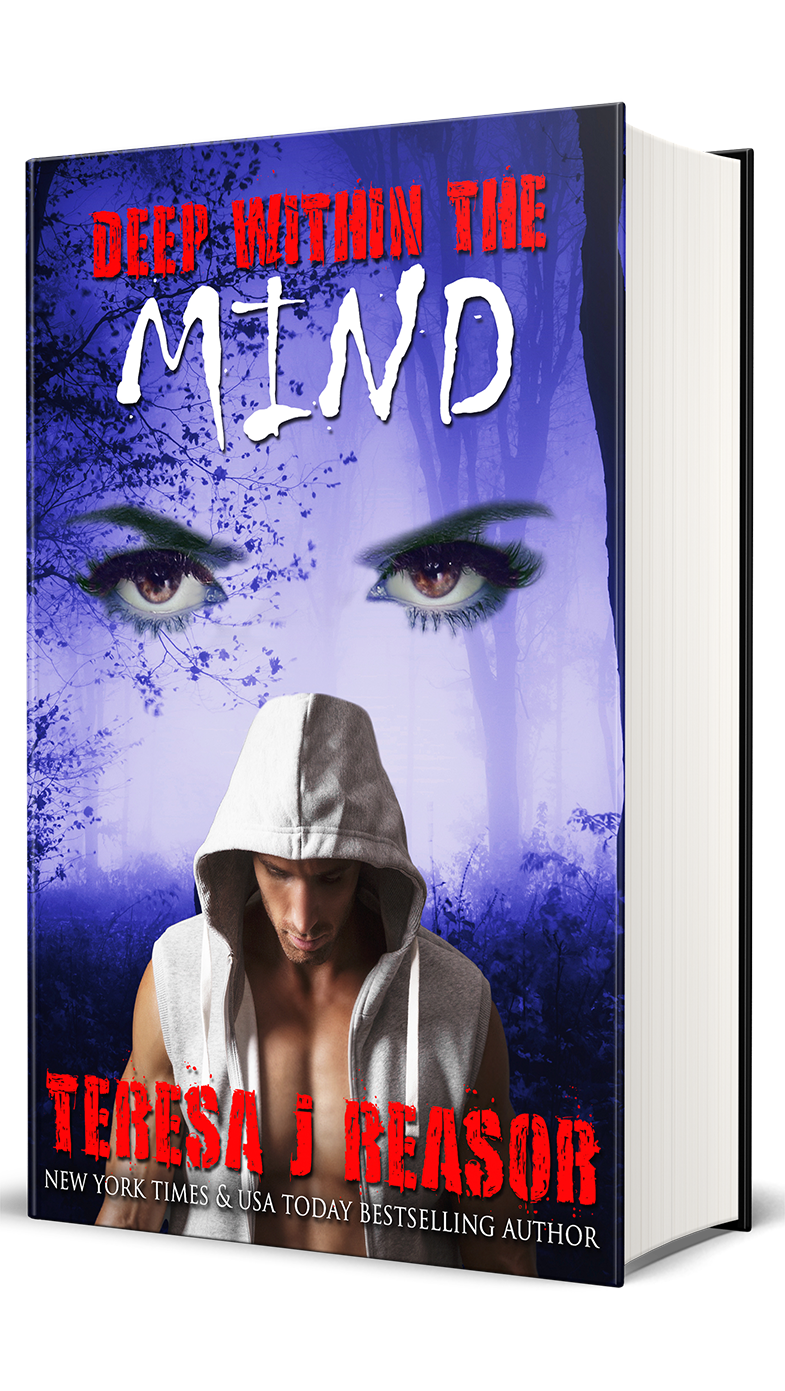 Learn more about this and other books in the series: CLICK HERE.
Hot SEALs, Open Arms
**COMING 10/25/22**
PreOrders Available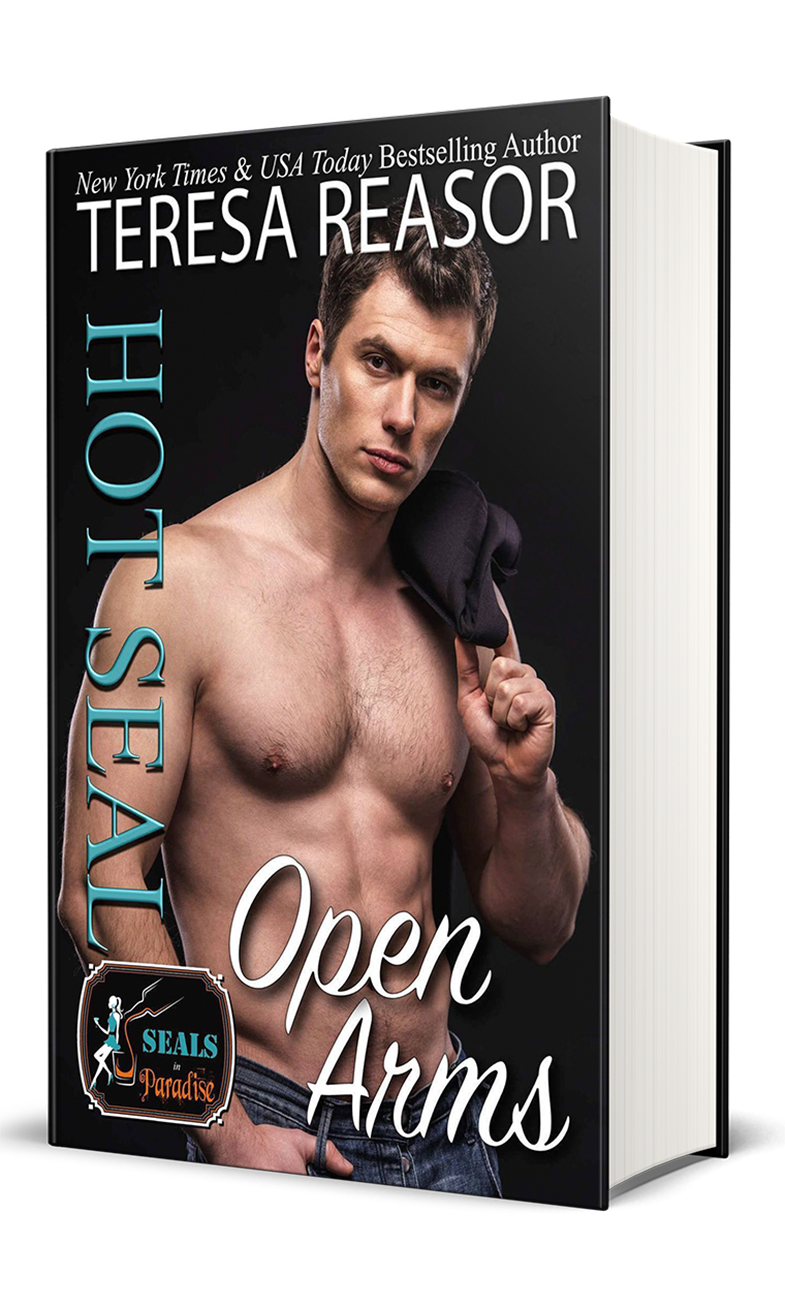 AVAILABLE TITLES:
(Click the links below for a full list of series titles.)


*NAVY SEALS!*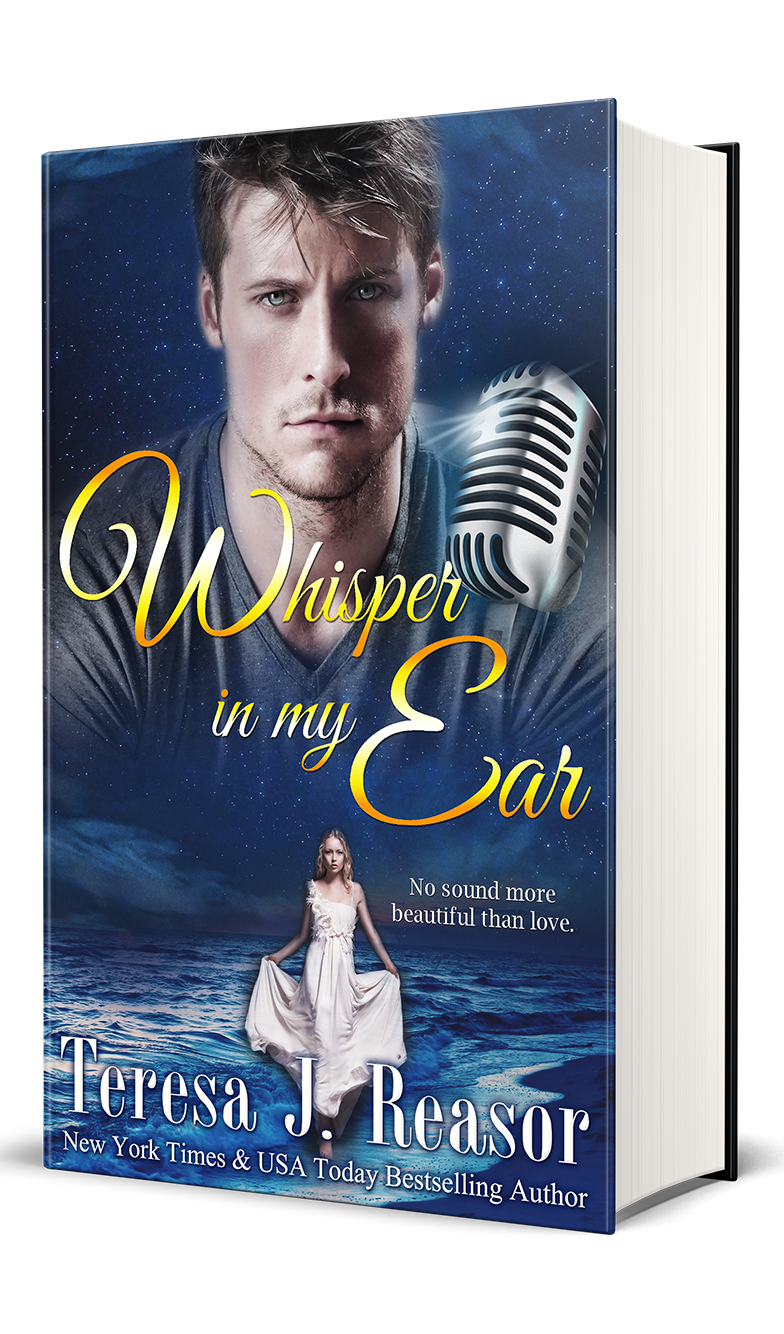 WHISPER IN MY EAR

Injured as a child, mermaid Katrina Lawson has adapted to living on land among humans. Denied the comfort of her water world, she's stripped of her ability to transform and to hear. But the promise of a cochlear implant offers her a ray of hope.

Drew Saunders is a creature no woman can resist: mystical, magical and musical. With a hum he can seduce women and make them slaves. When he meets Katrina he's enthralled. But being unable to hear, she's impervious to his charms. So he must work to build a relationship with her the human way.

Katrina's doctor suspects there is more to her than scans and x-rays can detect. His obsessive fascination with her, places her and all aquatic species at risk, forcing her to make a horrible choice. Can she sacrifice the only true love she'll ever know for the good of her species?
Available Now:
Amazon / B&N / Smashwords / Kobo / Apple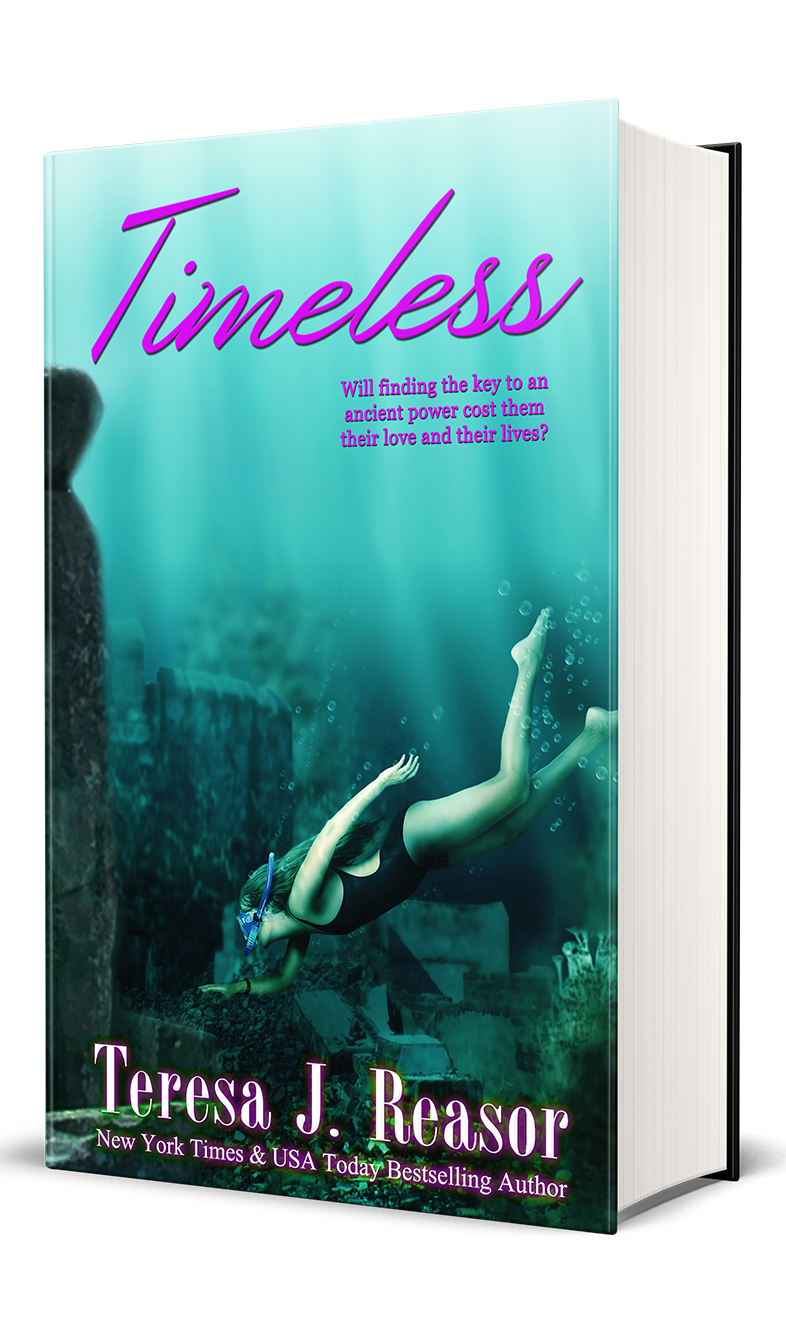 TIMELESS

Archaeology student, Regan Stanhope, lands the chance of a lifetime when she's chosen to work on a summer dig in Loch Maree, Scotland. The ancient monoliths hidden beneath the loch are the most important discovery since Stonehenge. And for seven hundred years, they have been waiting—for her.

Saturation diver Quinn Douglas is contracted to recover some of the megaliths from the loch's bottom. The job will breathe life into the struggling salvage business he and his brothers are building. But from the moment he arrives, Quinn is plagued by dreams and feelings from a past he did not live. Or did he?

Regan and Quinn are drawn to each other as they research the monoliths and the reason behind their shared visions. But both sense something mystical at work, delving into their minds, manipulating their emotions. And when they finally discover the monoliths' extraordinary secret, they know they must seal them away from those who are desperate to unlock their power. Even if it means remaining caught in a timeless struggle between the past and present forever.
Available Now:
Amazon / B&N / Smashwords / Kobo / Apple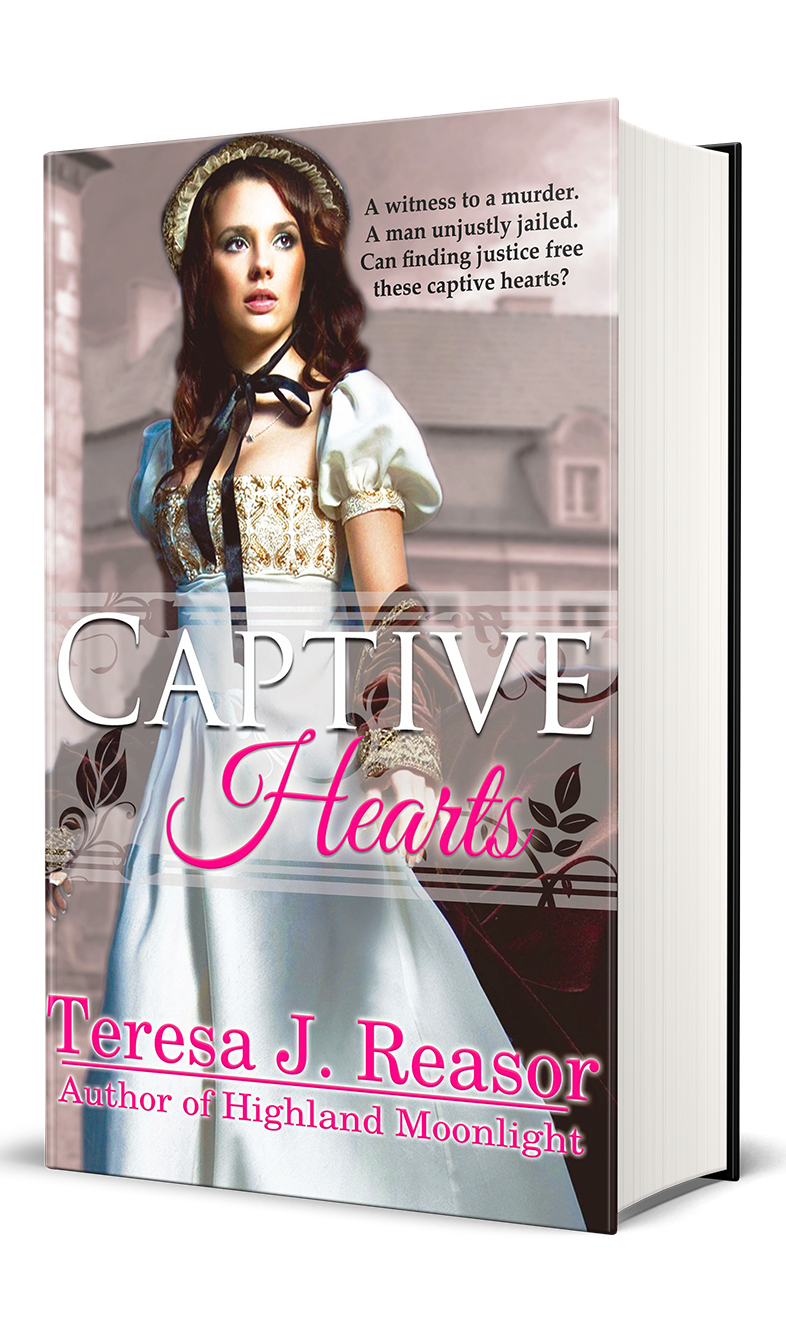 CAPTIVE HEARTS

A witness to murder, a man unjustly jailed, will finding love and justice free these captive hearts?

Bent on seeing her family's murderers caught, Lady Katherine Leighton strikes a bargain with Captain Matthew Hamilton. They will wed just long enough for her to shed her uncle's hampering control and pursue the investigation her uncle refuses to undertake.

Betrayed by one woman, Matthew doesn't trust the English beauty who offers him freedom from prison in exchange for wedding vows, but knowing it is his only escape, he agrees to the arrangement. From the moment their lips meet to seal the vows, a passion ignites between them they are eager to ignore.

When the savage highwaymen who killed her family come after Katherine, Matthew feels honor bound to keep her safe. But Katherine wants more than his honorable intentions. She wants his love…And she's willing to fight to get it
Available Now:
Amazon / B&N / Smashwords / Kobo / Apple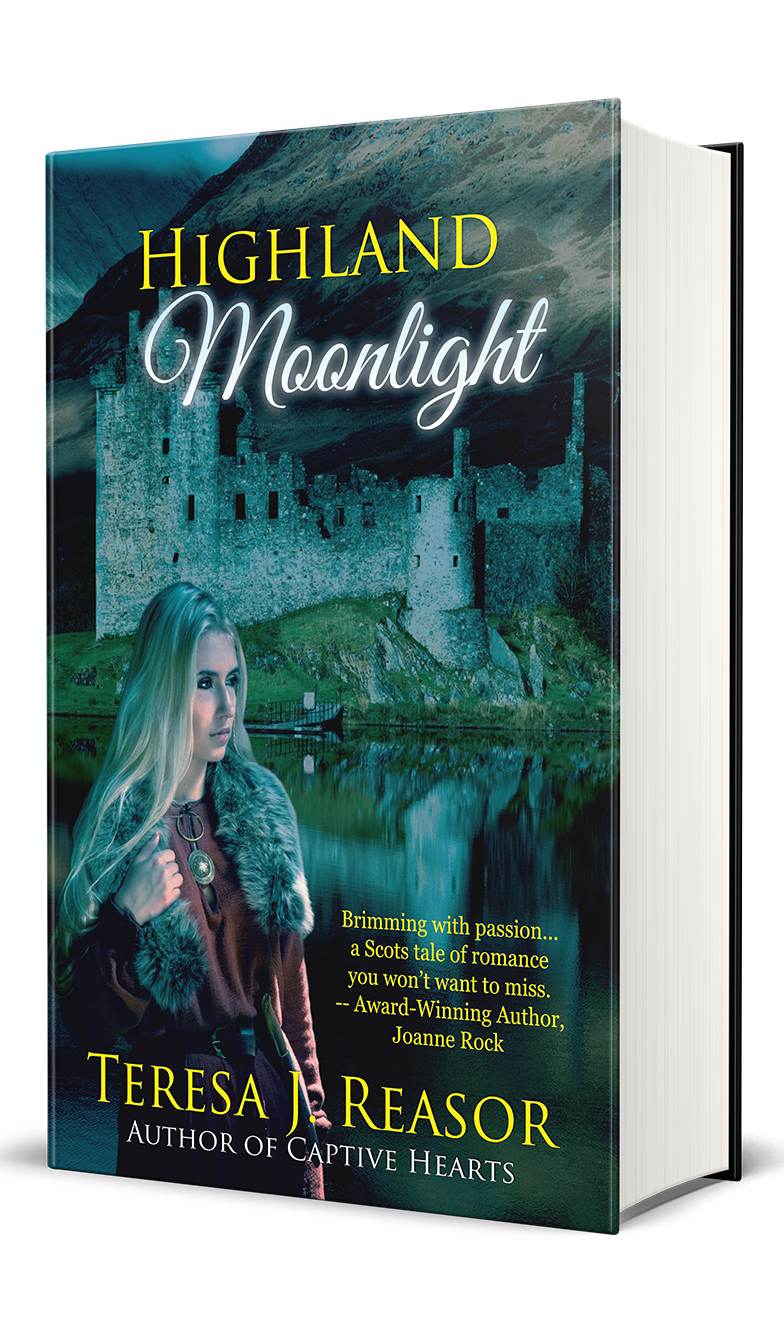 HIGHLAND MOONLIGHT

Seduced and shamed by Alexander Campbell, the warrior to whom she is betrothed, Lady Mary Mac Lachlan flees to the Campbell stronghold of Castle Lorne and demands sanctuary from Alexander's father.

Though Alexander seduced Mary for her own protection and his men's, his actions have greater repercussions than expected. His betrayal destroys Mary's trust and his belief in himself as a man of honor. Determined to heal the breach, and claim Mary--who now carries his heir--as his wife, he follows her to Lorne and finds himself brought before a council of arbitration on charges of rape.

When Collin Mac Lachlan, Mary's father tries to coerce her into testifying against Alexander, Mary refuses. But when violence threatens to break out between their clans, Mary is forced to wed him to fulfill their betrothal agreement and save him from the executioner.

Amid the hostilities between their clans and the wounds inflicted on her heart, can Mary find the love and happiness she's always craved or will she discover she's been chasing a dream as illusive as Highland Moonlight?
Available Now:
Amazon / B&N / Smashwords / Kobo / Apple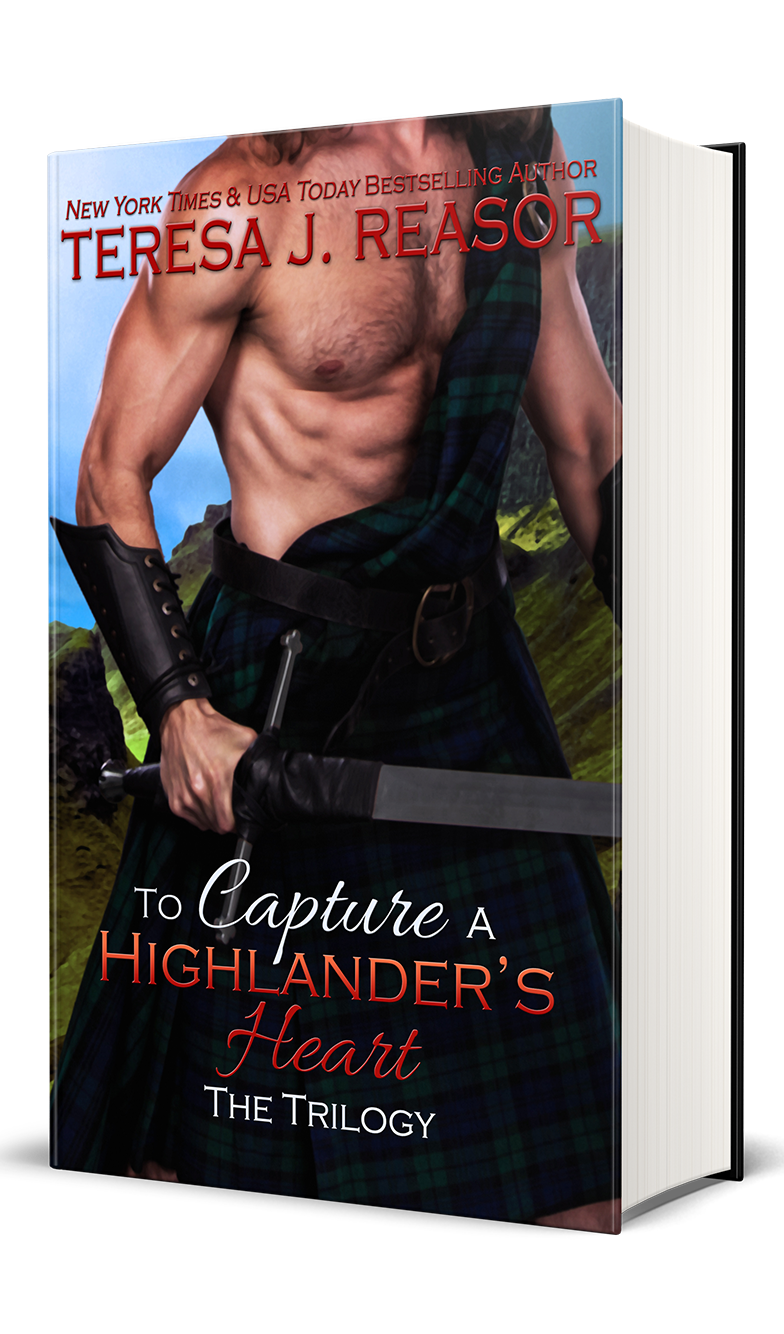 THE HIGHLANDER TRILOGY
(A sequel to Highland Moonlight, this book contains the following three short stories...)

TO CAPTURE A HIGHLANDER'S HEART: THE BEGINNING

Tired of loving Gabriel Campbell from afar, shy lady's maid, Grace MacNab announces her interest by showing him what she has to offer—her heart.

Taken unaware, Gabriel dismisses her feelings as a temporary infatuation.

Can Grace make him see the woman she is—and win his love? Or will he hold on to past perceptions and deny the passion between them.

TO CAPTURE A HIGHLANDER'S HEART : THE COURTSHIP

Shy lady's maid Grace McNab captures the eye of fierce warrior, Gabriel Campbell. She wants to wed the man of her dreams. But Grace Holds a secret about her past that may stand in the way of their happiness.

Gabriel desires Grace but isn't ready to lay down his sword to raise a family, but neither can he dishonor her with less than a commitment.

Can trust end their doubts and seal their love?

TO CAPTURE A HIGHLANDER'S HEART: THE WEDDING NIGHT

Highland warlord Gabriel Campbell plans to wed Grace MacNab, but is stunned to learn the banns have been challenged on the grounds Grace is a lady by birth. They cannot marry under the king's law without permission.

The man Grace fears most has come to Caisteal Sith to force her into marriage. And there are others eager to offer for her in exchange for access to the charter the king's regent has given her, but she's in love with Gabriel. Though she doubts the depth of Gabriel's feelings, she's convinced he's still the best man to lead her clan and fulfill her heart's desire.

Can the two stand together to fight tradition and win? Or will their chance at happiness be forever out of reach?
Available Now:
Amazon / B&N / Smashwords / Kobo / Apple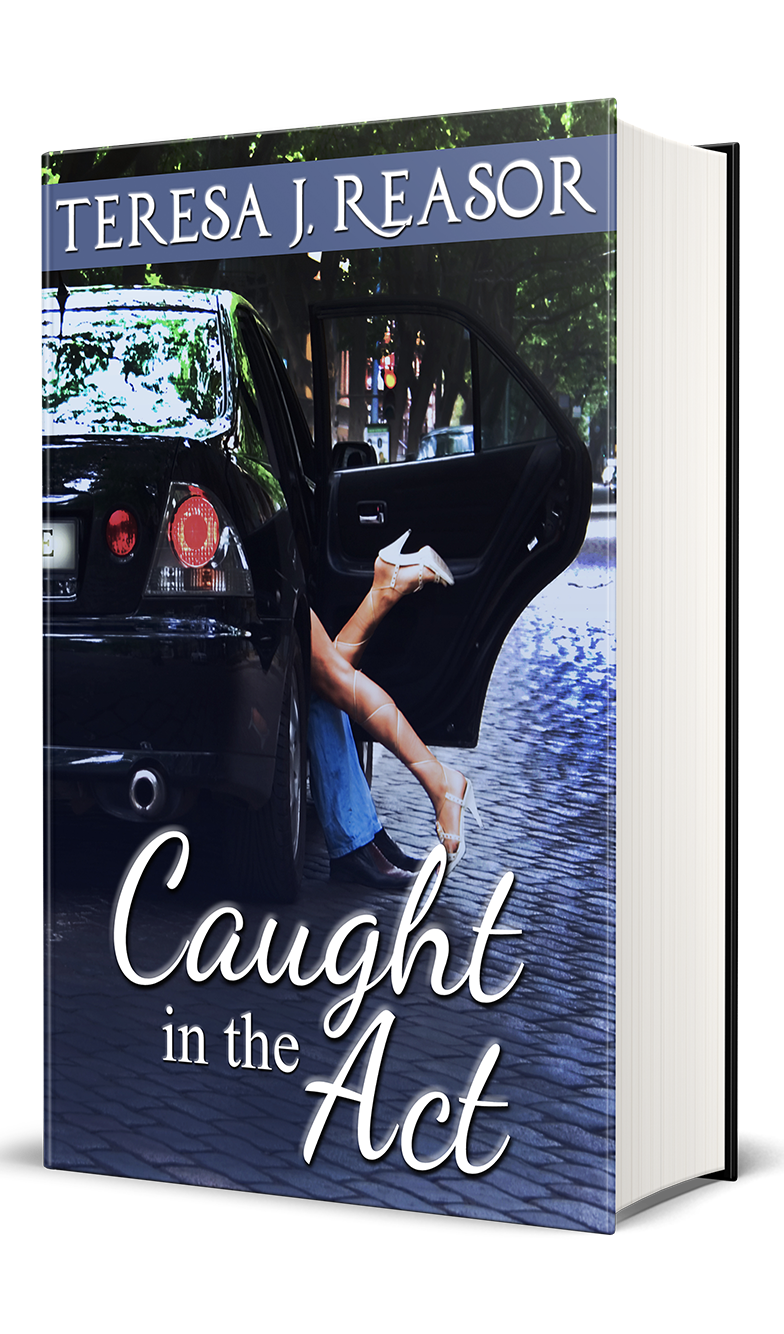 CAUGHT IN THE ACT

Liz is determined to carve out some alone time to spend with her husband, Jimmy. But fate and the kids seem destined to interfere. And worse, her attempts to find a happy balance between responsibility and romance may prove more a comedy of errors than the night, well—fifteen minutes—of hot sex she's hoping for. Or will it?
Available Now:
Amazon / B&N / Smashwords / Kobo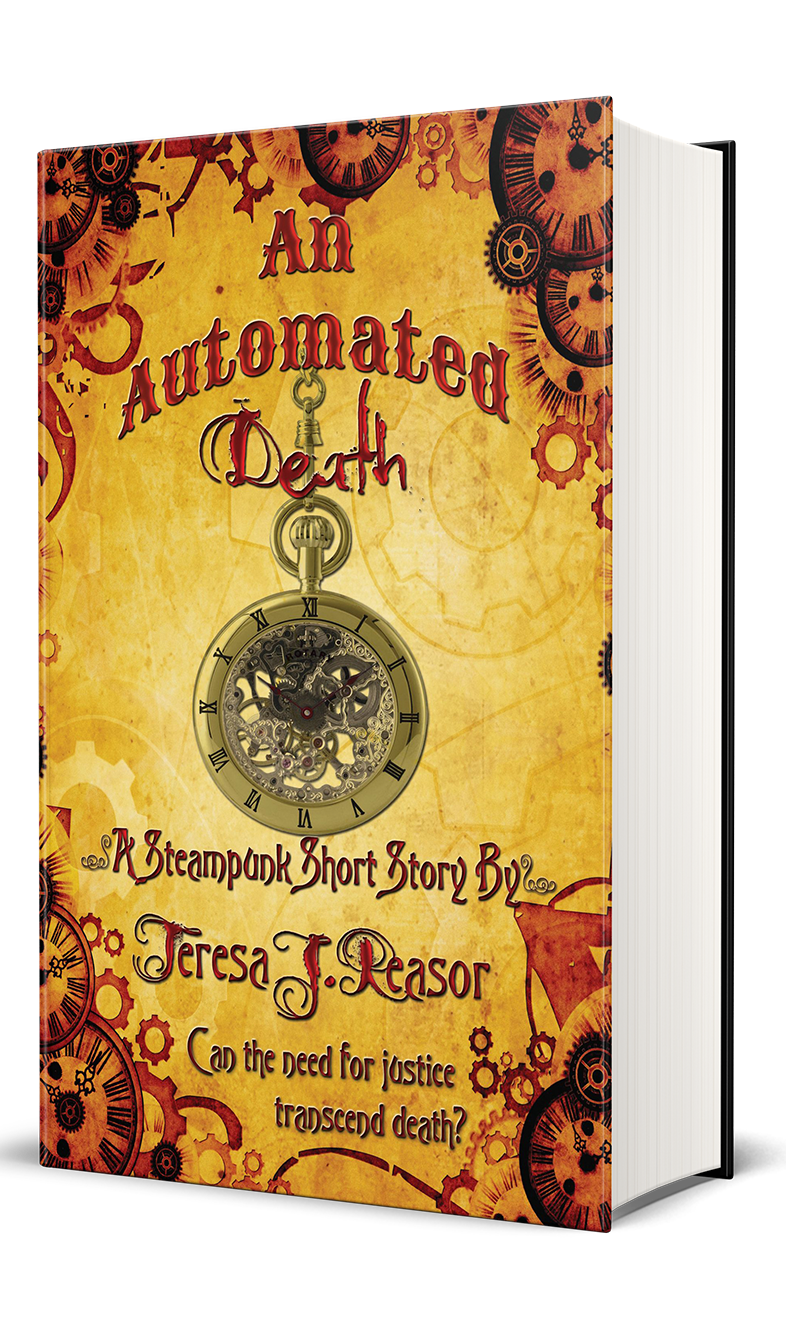 AN AUTOMATED DEATH

After his wife's death, clockmaker Alan Cartwright focuses all his energy on his work and his eight-year-old son, Brenton. Father and son bond by building a lifelike automaton, designed to resemble Brenton in looks and talent: The boy is an extraordinary artist. Before the automaton is finished, Brenton is run over and killed by a carriage driven by Sir William Tyndale, a decorated soldier and knight who lost his own wife and son during service in India. The accident leads to strange occurrences and an unholy obsession.

The automaton comes to life, communicating with Alan through written messages and drawings of the past and the future. Alan is convinced Brenton's spirit possesses the machine and refuses to sell it. Sir Tyndale sees the likeness of his own dead son in the device and is determined to have it by any means.

Driven by grief and fatherly love, the two men are set on a collision course with the soul of a young boy trapped between them, and Brenton's reasons for possessing the automaton a mystery to them both.
Available Now:
Amazon / B&N / Smashwords / Kobo / Apple